The story of hibiscus flower
Many of you might heard about the hibiscus flower, but how many know exactly its story?
Let me tell you more about the story behind the use of this powerful flowers and the use in diverse country.
 Hibiscus Flower meaning and symbolism
l
Hibiscus flower meanings include romantic, love, passion, friendship, and joy.
The hibiscus originated in Asia and then made its way to other places around the world such as Polynesia, Australia, New Zealand, Hawaii, Florida, and the Caribbean. The hibiscus flowers aren't only considered beautiful, but they have significant spiritual meanings in many cultures.
 Romantic, love, and passion
 Because of their bright red and hot pink blossoms, they symbolize romantic, love, and affection. These flowers are the perfect gift for a lover on any occasion as Valentines Day. Therefore, if you are single, it's considered "good luck" for bringing more romance into your life and for helping you find your soulmate.
Friendship and Hospitality
This flower meaning includes friendship, generosity, and hospitableness as well. Indeed, it is not by chance that Hawaiians include these powerful blossoms in their leis. The hibiscus embodies the welcoming spirit of aloha
Joy
 Like music and art, the hibiscus makes life more enjoyable. The bright colors lift people's spirits, and not to mention, they probably make them think about taking a tropical vacation.
 The use in diverse countries
 In Mexico, as well as other Latin American and Asian countries, dried and cured hibiscus flowers is a very popular food and can be used to make a tasty snack.
 In certain Hindu rituals, red hibiscus is used as a cultural flower. People offer red hibiscus to the Goddess Kali and Lord Ganesha. Indeed, it's believed that divine energy and divine consciousness are emitted from hibiscus flower. That's a reason why they are staples in traditional prayers throughout India and other countries.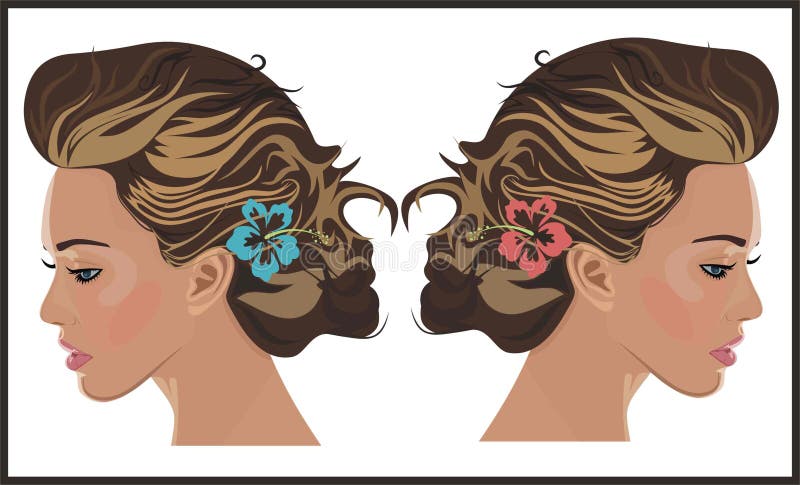 Therefore, you can see other types of hibiscus flowers adorning the headdresses and leis at a traditional Hawaiian Luau. Some fun facts, rumors have it that when a woman wears a hibiscus flower behind her left ear, she is married or has a boyfriend. When it's worn behind the right ear, she's single or available.
After reading all of this, let us know what your thought about hibiscus flowers is. And if in your country they use this flower, feel free to share some facts with us. Hibiscus flowers has tons of stories and meaning that you could ever imagine
~~~~~FRENCH~~~~~~~
Beaucoup d'entre vous ont peut-être entendu parler de la fleur d'hibiscus, mais combien savent exactement son histoire?

Laissez-moi vous en dire plus sur l'histoire derrière l'utilisation de ces fleurs puissantes et l'utilisation dans divers pays.
Signification et symbolisme de la fleur d'hibiscus

Les significations de fleur d'hibiscus incluent la romance, l'amour, la passion, l'amitié, et la joie.
L'hibiscus est originaire d'Asie et a ensuite fait son chemin vers d'autres endroits dans le monde tels que la Polynésie, l'Australie, la Nouvelle-Zélande, Hawaii, la Floride et les Caraïbes. Les fleurs d'hibiscus ne sont pas seulement considérées comme belles, mais elles ont des significations spirituelles significatives dans de nombreuses cultures.

Romance, amour et passion

Le fait que les couleurs de cette fleur sont rouge vif et rose chaud, cela  symbolise la romance, l'amour et l'affection. Ces fleurs peuvent être utilisés comme cadeau pour un amant en toute occasion comme la Saint-Valentin. Par conséquent, si vous êtes célibataire, c'est considéré comme  une « chance » dans la mesure que ça permet d'emmener plus de romantisme dans votre vie.

Amitié et hospitalité
Cette signification de fleur comprend l'amitié, la générosité, et l'hospitalité. En effet, ce n'est pas par hasard que les Hawaïens incluent ces fleurs puissantes dans leurs leis. L'hibiscus incarne l'esprit accueillant de l'aloha.
Joie
Comme la musique et l'art, l'hibiscus rend la vie plus agréable. Les couleurs vives soulèvent les esprits des gens, et ils les font probablement penser à prendre des vacances tropicales.
L'utilisation dans divers pays


Au Mexique, ainsi que dans d'autres pays d'Amérique latine et d'Asie, les fleurs d'hibiscus séchées sont très populaires et peuvent être utilisées pour faire une collation savoureuse
 Dans certains rituels hindous, l'hibiscus rouge est utilisé comme une fleur culturelle. Les gens offrent l'hibiscus rouge à la déesse Kali et le Seigneur Ganesha. En effet, on croit que l'énergie divine et la conscience divine sont émises par la fleur d'hibiscus. C'est une raison pour laquelle ils sont des éléments de base dans les prières traditionnelles à travers l'Inde et d'autres pays.

Par conséquent, vous pouvez voir d'autres types de fleurs d'hibiscus orner les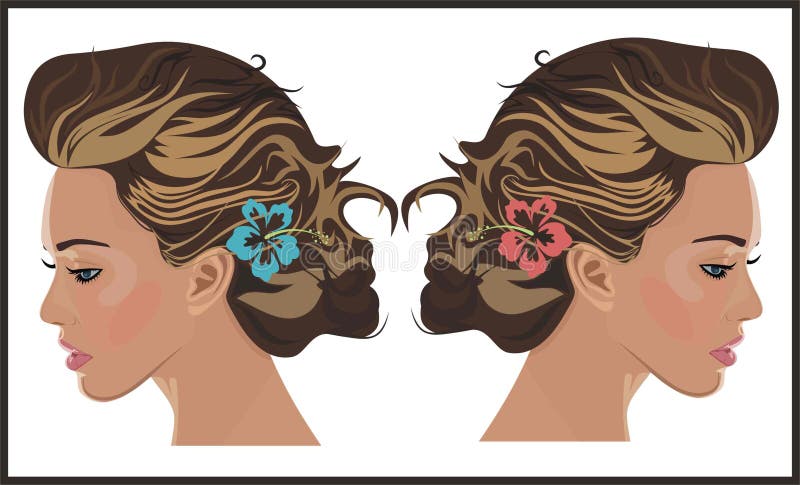 coiffures et les leis à un Luau traditionnel hawaïen. Certains faits amusants, les rumeurs disent que quand une femme porte une fleur d'hibiscus derrière son oreille gauche, elle est mariée ou a un petit ami. Quand elle porte derrière l'oreille droite, elle est célibataire ou disponible.


Après avoir lu tout cela, dites-nous ce que vous pensez des fleurs d'hibiscus. Et si dans votre pays ils utilisent cette fleur, n'hésitez pas à partager quelques faits avec nous. Les fleurs d'hibiscus ont des tonnes d'histoires que vous pourriez jamais imaginer