Hibiscus juice VS Kombucha
***AN FRENCH BLOG WILL FOLLOW - PLEASE SCROLL DOWN***
What is Hibiscus juice?
Hibiscus juice is a healthy alternative for any other daily drink, made from the petals of dried calyxes of the tropical Hibiscus sabdariffa flowers. It is made from a mixture of dried hibiscus flowers, leaves, and dark red calyces. Using hibiscus flowers that are in full bloom and fully open (alternatively dried flower pedals). The pedals are separated from the flower then rinsed, infused in boiling water for about 15 -20 min and then drained leaving an eye catching red, majenta color.
What is Kombucha?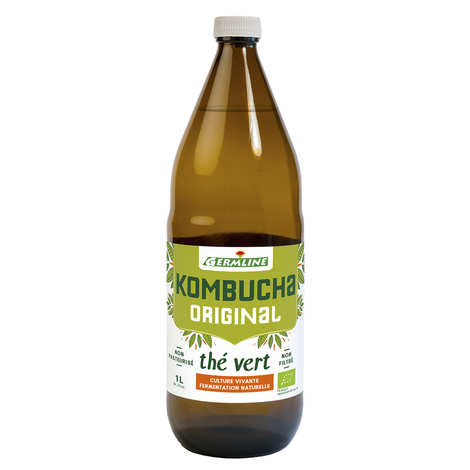 Kombucha is a fermented, sweetened black or green tea. This fermented-fizzy drink is made with tea, sugar, bacteria, and yeast, and can come in both pasteurized and non-pasteurized versions
Similarities between the two beverages
The two drinks are consumed by a very large range of people because of their benefits. In fact, Hibiscus and Kombucha have several healthy perks and similarities. Proponents claim that the two beverages prevent some serious health conditions as lowering blood pressure and regulating cholesterol. They also contain antioxidants and probiotics to bring down inflammation improving the digestion by restoring balance in the immune system. One of their similar proprieties is that they can be both be consumed and as a cleansing and detoxing drinks either to lose weight or to reduce the fat in the body. In other words, if you have a fitness lifestyle you are safe drinking Hibiscus juice or Kombucha. 
Differences between the two beverages
Bissap juice is made by infusing the leaves of the Hibiscus flower into hot water, whereas kombucha is made by fermenting tea using a symbiotic culture of bacteria and yeast, which you may know as a SCOBY. Unlike the Hibiscus juice that can be drank hot or cold, depending on your mood and on the season, the Kombucha tea is more preferably consumed cold as it contains live microorganisms that can get overheated.
What should you prioritize to drink hibiscus?
Both drinks offer various benefits such as regulating blood pressure or reducing the body fat among other perks... Hibiscus juice is consumed in so many countries using different recipes, so it is easier to pair with other ingredients to enjoy it in a different way and never get bored of it.
         JUS D'HIBISCUS VS KOMBUCHA
Qu'est-ce que le jus d'hibiscus ?
Le jus d'hibiscus est une alternative saine à toute autre boisson quotidienne, fabriquée à partir des pétales des calices séchés des fleurs tropicales d'Hibiscus sabdariffa. Il est fabriqué à partir d'un mélange de fleurs d'hibiscus séchées, de feuilles et de calices rouge foncé.
Utiliser des fleurs d'hibiscus en pleine floraison et complètement ouvertes (ou des pétales de fleurs séchées). Les pétales sont séparés de la fleur, puis rincées et infusées dans de l'eau bouillante pendant environ 15 à 20 minutes, avant d'être égouttées, ce qui donne une couleur rouge et majestueuse qui attire le regard.
 JUS D'HIBISCUS VS KOMBUCHA
Qu'est-ce que le Kombucha ?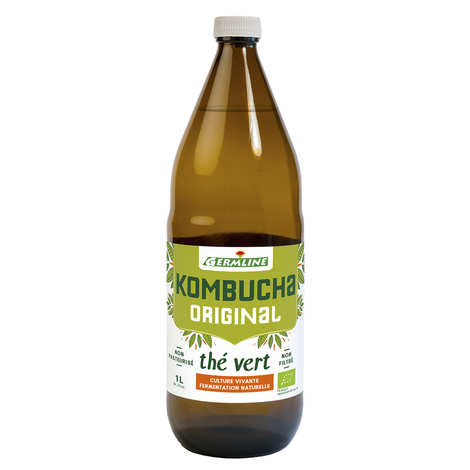 Le Kombucha est un thé noir ou vert fermenté et sucré. Cette boisson fermentée et pétillante est fabriquée à partir de thé, de sucre, de bactéries et de levures. Elle existe en version pasteurisée et non pasteurisée.
Similitudes entre les deux boissons
Ces deux boissons sont consommées par un très grand nombre de personnes en raison de leurs bienfaits. En fait, l'hibiscus et le kombucha présentent plusieurs avantages et similitudes pour la santé. Les partisans de ces deux boissons affirment qu'elles préviennent certains problèmes de santé graves, comme la baisse de la tension artérielle et la régulation du cholestérol. Elles contiennent également des antioxydants et des probiotiques qui réduisent les inflammations, améliorent la digestion et rétablissent l'équilibre du système immunitaire. L'une de leurs propriétés similaires est qu'ils peuvent être consommés comme des boissons nettoyantes et désintoxicantes pour perdre du poids ou réduire la graisse dans le corps. En d'autres termes, si vous avez un mode de vie axé sur la forme physique, vous ne risquez rien à boire du jus d'hibiscus ou du Kombucha.
Différences entre les deux boissons
Le jus d'hibiscus est obtenu par infusion des feuilles de la fleur d'hibiscus dans de l'eau chaude, tandis que le kombucha est obtenu par fermentation du thé à l'aide d'une culture symbiotique de bactéries et de levures, que vous connaissez peut-être sous le nom de SCOBY. Contrairement au jus d'hibiscus qui peut être bu chaud ou froid, selon votre humeur et selon la saison, le thé Kombucha est plus préférentiellement consommé froid car il contient des micro-organismes vivants qui peuvent être surchauffés.
Que faut-il privilégier pour boire de l'hibiscus ?
Les deux boissons offrent divers avantages tels que la régulation de la pression sanguine ou la réduction de la graisse corporelle, entre autres...                       Le jus d'hibiscus est consommé dans de nombreux pays selon des recettes différentes, il est donc plus facile de l'associer à d'autres ingrédients pour le déguster de manière différente et ne jamais s'en lasser.